We invite you to the launch of the new 

Effisus FR-A2 Class Fire Resistant membrane at Big5 Dubai!
BIG5 Dubai – November 26-29, 2018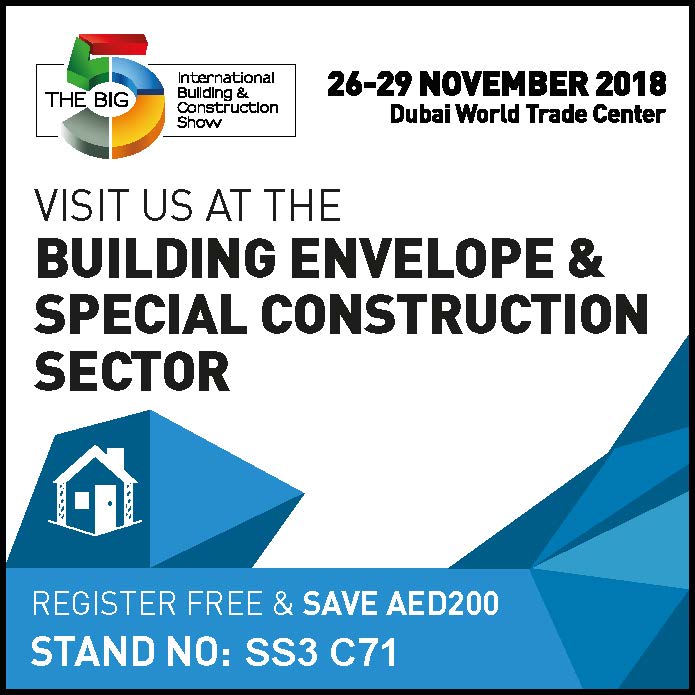 We have the pleasure of announcing that Effisus will be present at the BIG 5 Dubai 2018. It's our 3rd time there and as usual we will be presenting several news as our customers are accustomed to. The main of these news will be the official launching of the NEW Effisus FR – A2 Class Fire Resistant membrane.
Effisus FR: Fire resistant – Tested and approved
Effisus FR Membrane is a facade lining waterproofing membrane suitable for façades with open or closed joints. It uses an innovative technology, with a fiberglass basis, to obtain a fire resistant membrane tested in accordance with EN 13501-1, obtaining an A2 Class classification, and in accordance with ASTM E84 obtaining an A Class (or Class 1) classification. It is CE certified according to EN 13859:2.
Our presence at BIG5 in a unique opportunity to strengthen relationships with current customers as well as establishing contact with potential new customers. We look forward to receiving your visit at our booth and discover with us the NEW Effisus solutions!
We invite everyone to the launch of Effisus FR, A2 Class – a fire resistant waterproofing membrane.
We hope to meet you there!