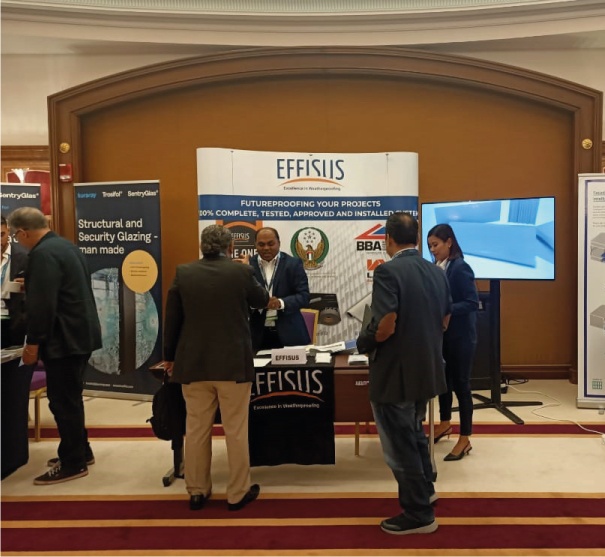 On 27th September Effisus had the pleasure of attending the 97th Edition of ZAK – World of Façades at The Ritz-Carlton in Jeddah.
Paulo Carvalho, our Commercial and Corporate Relations Director, talked about the importance of fire-proofing projects with our A1 Fire Rated Weatherproofing Membranes, covering topics ranging from fire-rated AVCL membranes and systems, façade applications, the importance of weatherproofing products, design, as well as a look at some case studies.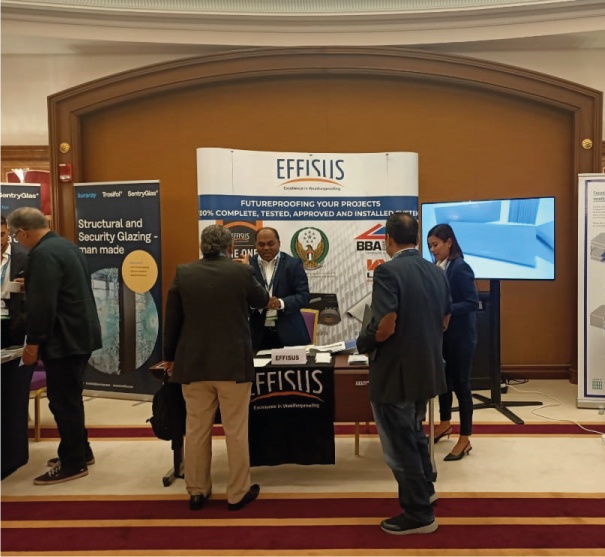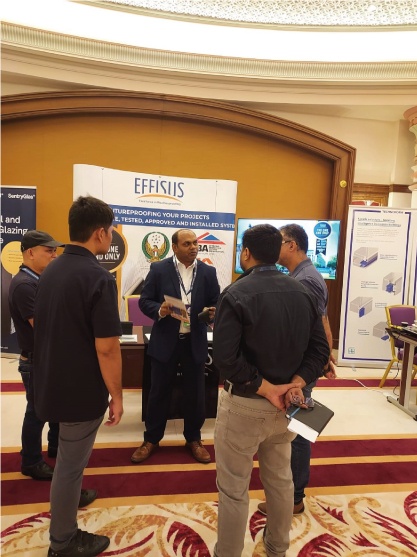 As a leading player in the building envelope industry, Effisus takes the testing of our fire-rated solutions very seriously; it is only this rigour and attention to detail that ensures we have the requirements to be certified in every market. This, in turn, enables us to deliver our clients with the highest standards possible in the weatherproofing market.