A1 Fire Rated Effisus Vapour FR Membrane
Fire Rated Weatherproofing Vapour Barrier Membrane
The Effisus Vapour FR Membrane is a high quality and multifunctional weatherproofing vapour barrier made of a special fiberglass technology with an aluminum foil, developed to achieve a fire reaction Class A1 in accordance with EN13501-1.
Works as a vapour control layer (VCL) protecting the building from condensation risk and improving the airtightness and consequently the energy efficiency.
Can be used in facade rainscreen cladding, curtain walls and many other applications to protect the insulation and building interior from water, heat radiation and moisture transfer. It also works as a fire retardant layer in constructions.
Why should you choose Effisus Vapour FR Membrane?

Efficiency
Fire reaction: Class A1, in accordance with EN 13501-1;

Watertight

Water Vapour diffusion tight (closed joints)

Airtight

Windtight

Integrated component of the Effisus EcofacadeSystem
Sustainability
High impact on building longevity

Promotes indoor air quality and user health

Reduced maintenance needs

Recyclable Membranes

Non-solvent accessories

Reduction of wastes by customizing solutions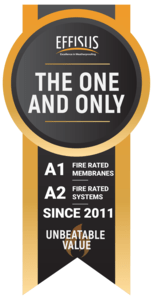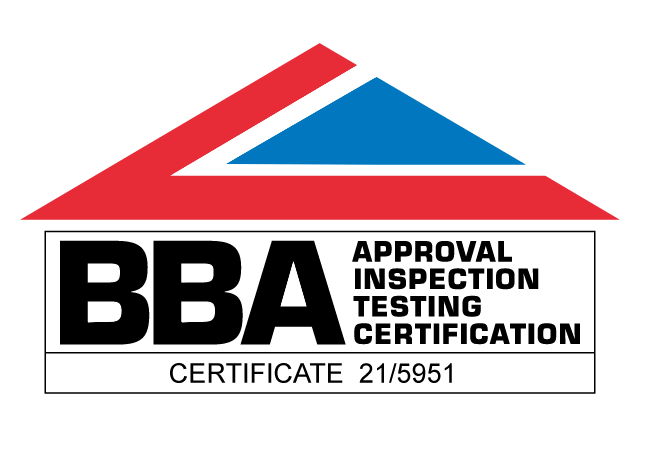 Effisus Vapour FR System – Fire Resistance Waterproofing Vapour Membrane
Rainscreen cladding

Interfaces in ventilated facades

Interfaces in curtain walls

Interfaces in traditional facades

Interfaces in pre-fabricated facades
Fire protection – Class A1, according to EN13501-1. 

Multifunction – 100% water, vapour and wind tight.

Resistant – High mechanical resistance and resistance to high and low temperature.

Energy Efficiency – The airtightness of the membrane improves the air quality in the building interior, durability of all the facade components and avoid condensation risk.
Technical Characteristics
| | |
| --- | --- |
| Testing Method  | Results |
| Reaction to Fire – EN 13501 – 1 | Class A1 |
| Sd value – EN 1931 | >1500 |
| Vapour resistivity – EN 1931 | >7500 MNs/g |
| Water penetration – EN 1928 | W1, passed |
| Tensile Strength MD (N/50mm) – EN12311-1 | >700; max.890/>900 |
| Tensile Strength CD (N/50mm) – EN12311-1 | >400; max.861/>900 |
| Tear Resistance MD(N) – EN 12310-1 | >170; max.176/180 |
| Tear Resistance CD(N) – EN 12310-1 | >130; max.147/160 |