A2 Fire Rated Effisus Breather FR System
Fire Rated Weatherproofing Breathable Membrane and required accessories.
The Effisus Breather FR System is fire rated as Class A2-s1,d0 based on EN 13501-1 and Class A (or Class 1) according to ASTM E84, having obtained the final fire classification with Effisus accessories (tapes and adhesives) tested as a system.
It should be installed on top of the external insulation (cold side) protecting the entire façade composition. However, and depending on the cladding brackets complexity (size/shape) it is acceptable that breather membrane systems be fixed on the top of the sheating board. The weatherproofing design of the breather membrane systems should be done in detail and in project-by-project basis.
Why should you choose Effisus Breather FR System?

Efficiency
Class A (or Class 1) in accordance with ASTM E84;

Class A2-s1,d0 in accordance with EN13501-1;

Optimum UV resistance

Watertight

Wind tight

Integrated component of the Effisus Ecofacade System
Sustainability
High impact on building longevity

Promotes indoor air quality and user health

Reduced maintenance needs

Recyclable Membranes

Non-solvent accessories

Reduction of wastes by customizing solutions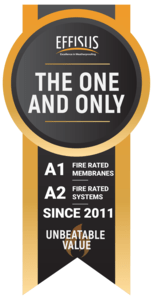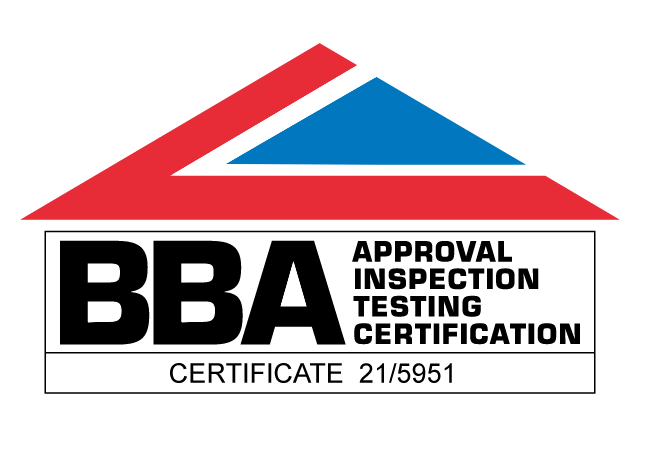 Rainscreen cladding

Cavity and masonry

Leaf weatherboarding cladding

Timber frame cladding
Fire protection – Class A2–s1, d0 according to EN 13501-1, tested with Effisus accessories.

Multifunction – Wind and water tight, UV resistant.

Resistant – High mechanical resistance, with resistance to thermal variations.

Universal – Extremely lightweight, suitable for facades with open or closed joints.

Complete system – Complete range of accessories for any project need.

Energy Efficiency – Improves the air quality of building interior, durability of all the facade components and minimizes the condensation risk.
Technical Characteristics
Testing Method 
Results

Reaction to Fire – ASTM E84

Class A (or Class A1)

Reaction to Fire – EN 13501 – 1

Class A2 – s1, d0

Tensile Strength MD/CD (N/50mm)

2015/1725 (EN 12311-1)

Tensile strength (After ageing) MD/CD

(N/50mm)

2800/2210 (EN 12311-1)

Tear resistance MD/CD (N)

328/255 (EN 12310 – 1)