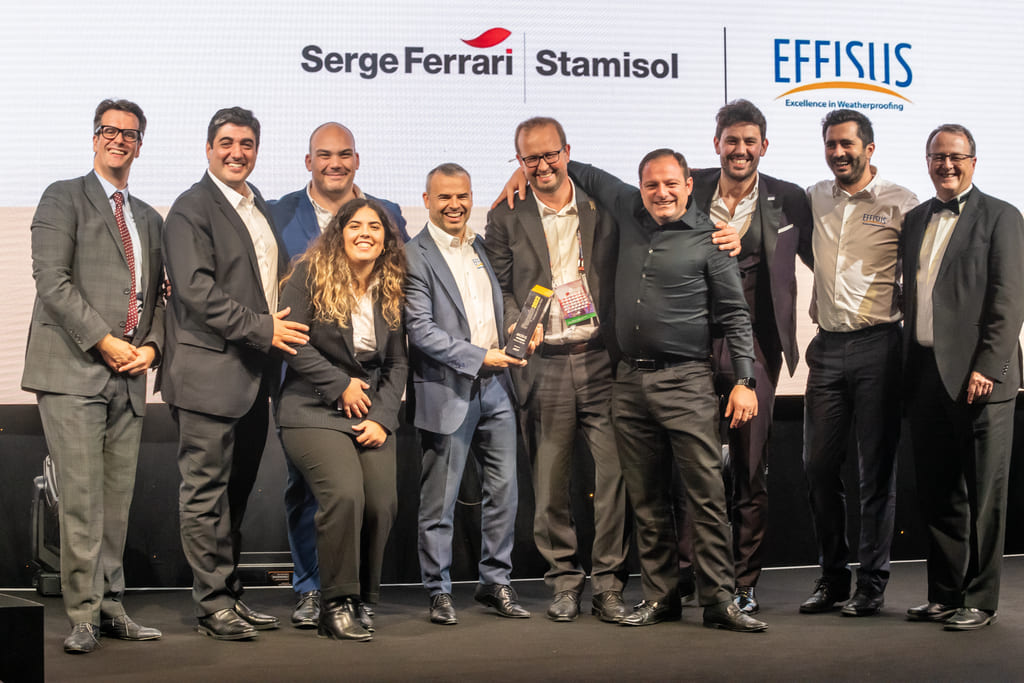 This last 3rd November, Effisus was once again front and centre at ZAK London; this time with even more on show!
Miguel Silva, our Head of Specification in the UK, shared his knowledge on the importance of future-proofing and fireproofing your projects with our A1 Fire Rated Weatherproofing Membranes. He talked about fire-rated AVCL membranes and systems, façade applications, the design of weatherproofing products, and also took a fascinating a look at some real-life case studies.
In the evening we had the pleasure of being invited to the SFE Façade 2022 Design and Engineering Awards Ceremony, where we won the Product of the Year Category with our Ecofacade FR System (Breather FR + Vapour FR)!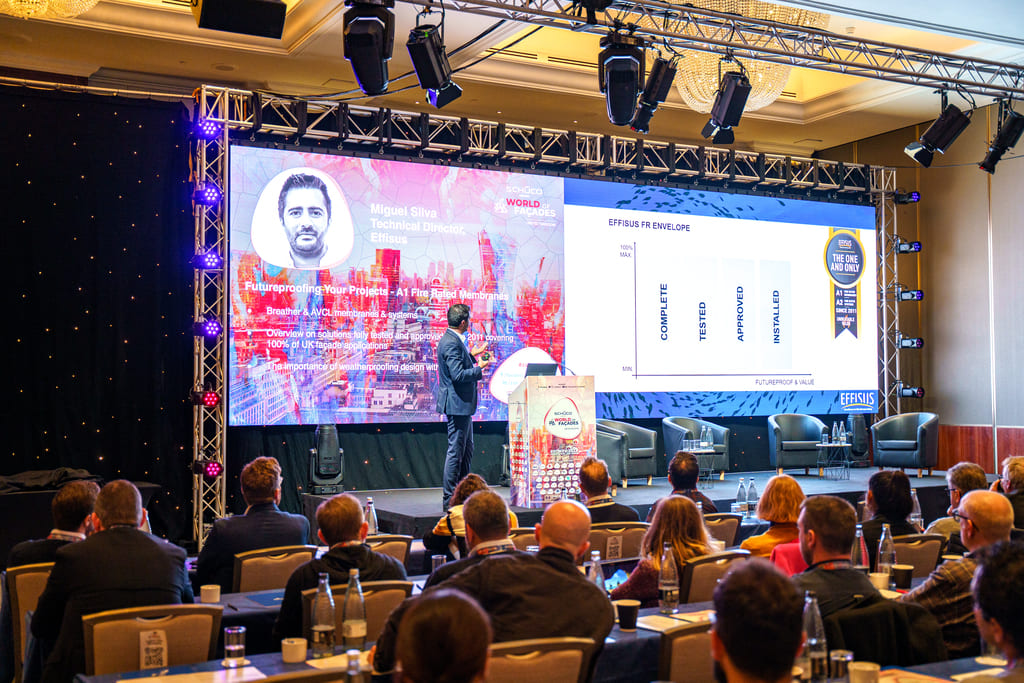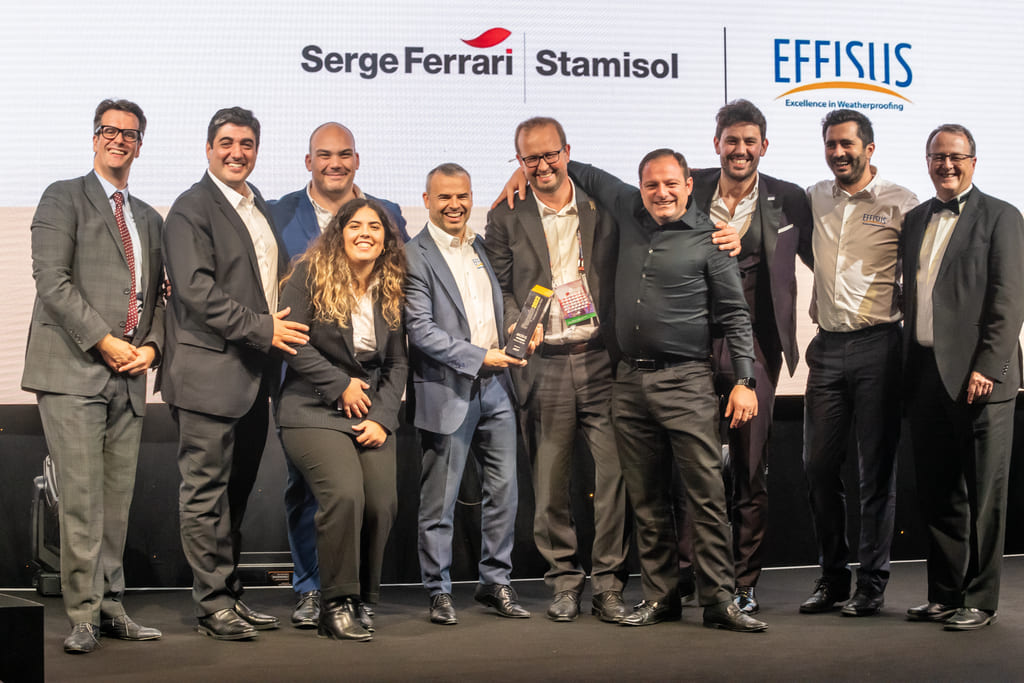 The Ecofacade FR System was designed to ensure a façade's air- and water- tightness, while ensuring proper management of water vapour. It eliminates the possibility of condensation on the inside of the facade, promoting the quality of the internal air and protecting the health of each of the building's users. It comprises our A1 fire rated and BBA Certificated Breather FR Membrane, , and our likewise A1 fire rated, BBA Certificated Vapour FR Membrane.,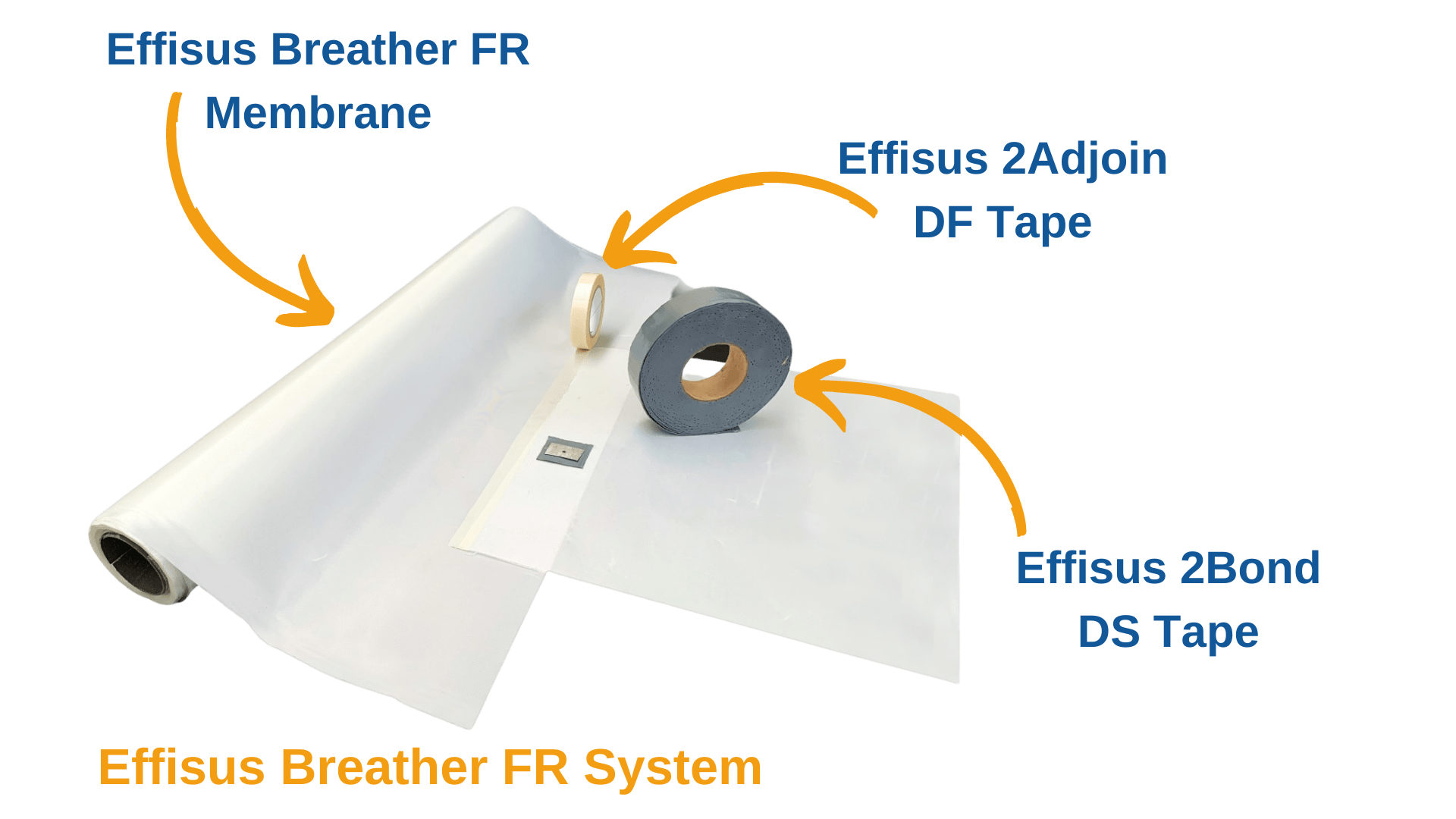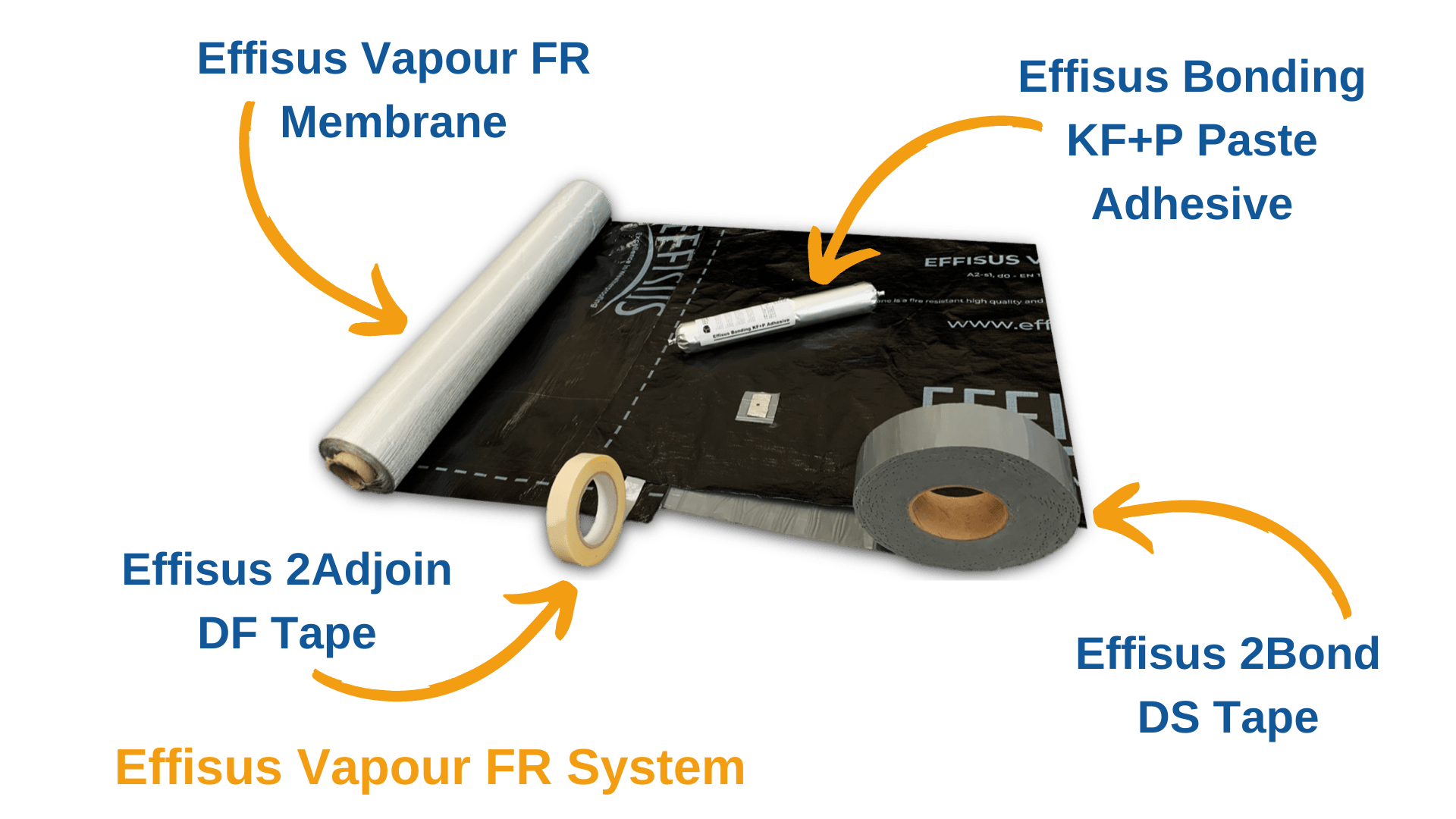 It's a real honor to be nominated alongside such prestigious projects and companies, whom we would like to thank and congratulate. A special thank-you goes out to CIBSE for the nomination and the award, and an equally special mention to the winner Buro Happold for their Musuem of the Future — a project we were lucky enough to be a part of with numerous Effisus solutions.
As a company our goal is always to seek out the needs of our clients on the market, and to find the best solutions for the problems they may face; we are proud to stand by this as one of our most fundamental values.