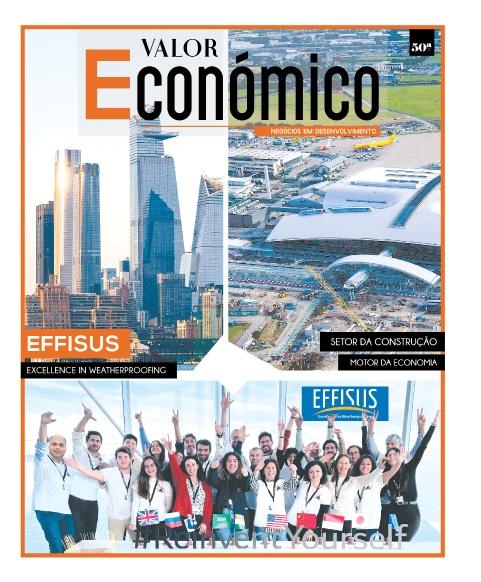 Since 2005, Effisus has focused on adding value to the construction market, always bearing in mind the specific needs of each client.
With this in mind, we are always concerned with offering integrated and certified systems for the different markets in which we are present, providing our clients with the highest quality standards on the market.
We are proud be the only company in the world to offer certified Class A1 solutions and systems for water and vapour protection, being at the highest level of demand.
In the article in Valor Económico, Pedro and Paulo Carvalho, partners at Up Way Systems, recall important milestones in the company's history and share their goals for the future.
Proudly, they tell us that they already have their footprint in markets such as the Middle East, Europe, North America and the United Kingdom, having worked with 40 countries in the past.
Innovation and the development of people is present in the DNA of the company and for this reason we are sure that the best is yet to come.
Without a doubt, a great highlight in the history of Portuguese construction market and in the rest of the world.