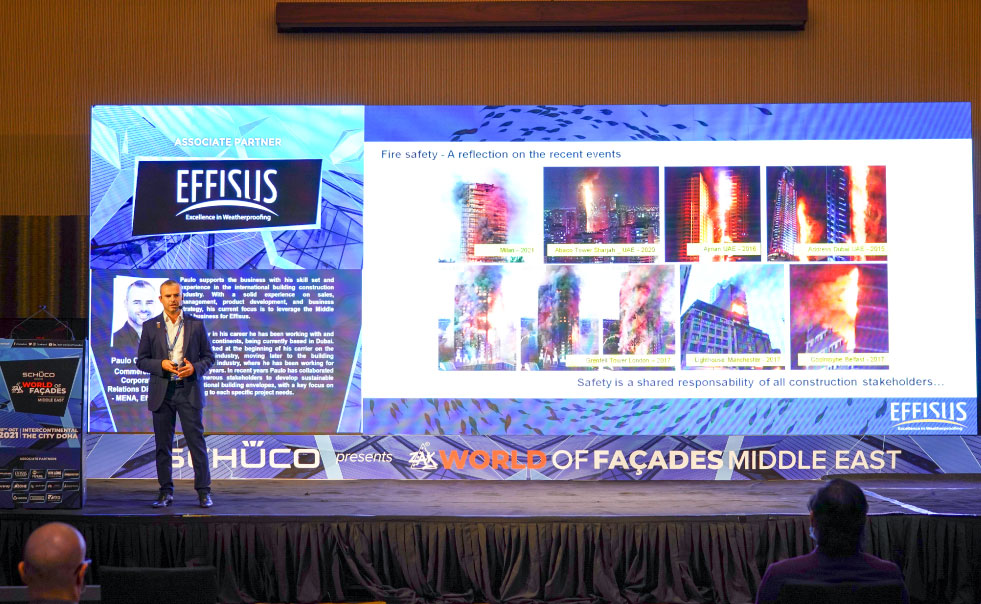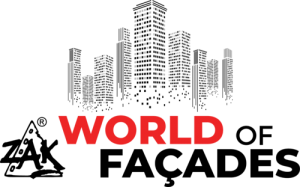 Effisus has been to another ZAK – World of Facades! This time in Qatar, on October 25th. The one-day conference took place in the Intercontinental The City, in Doha, and saw 20 speakers and panelists sharing their knowledge across 4 sessions of lectures.
The event is the perfect forum for Architects, Developers, Contractors, Façade Consultants, Façade Contractors, Sustainability/ESD Consultants, Fire Consultants, Glass Processors, Structural Consultants, Cost Consultants, Quantity Surveyors, PMC's and related Building Specifiers.
This Façade Design & Engineering conference showcases the most sustainable innovations and highlights challenges in the construction market, as well presenting the latest technological developments from leading solutions providers.
Paulo Carvalho, Effisus's Commercial and Corporate Relations Director, represented our company at the event. The topic of his lecture was A1 Fire Rated Waterproofing Solutions, during which he shared all you need to know about Effisus's unique Fire Rated AVCL Membranes and Systems.
In the sad light of the several building fire incidents that have, unfortunately, continued to occur over recent years, not only in the Middle East, but also in Europe, it is crucial to have adequate fire protection and non-combustible materials for use in the construction industry.
Effisus offers fire rated Class A1 membranes and Class A2 systems, which include all the necessary accessories stipulated in the fire test for the EN 13501-1 classification, and are approved and certified by Dubai Civil Defense, among many other recognized bodies.
Weather conditions in the Middle East make it advisable to install an air and vapour control layer on the exterior of the facade, to prevent air and moisture flow from the outside (hot air) to the inside (cold air). The Effisus Vapour FR System performs this function perfectly, thus protecting the building from condensation risk and improving the airtightness and energy efficiency of the facade.
Our Fire Rated Solutions are fully tested and approved by the relevant bodies for each market, including the BBA, BTTG and DCD among others.
The main advantage of the Effisus Vapour FR System is its compatibility, simplicity of use and inclusion of all the necessary accessories, thus reducing the element of human error and providing greater efficiency and quality in the end product.
To guarantee the fulfilment of all their project specifications and requirements, Effisus provides our clients and partners with close technical support. We look at every detail on a project-by-project basis, providing consulting and detailing services, staying on hand to help customers install the solution, even making site visits and giving on-site training.
If you want to receive more information about Effisus services or products, please subscribe our Newsletter.