UAE Pavilion Expo 2020, Dubai
Effisus Project
EXPO 2020 Dubai is an international event bringing together private companies, NGOs and government institutions, with the purpose of discussing important topics such as the importance of technology, sustainability, culture and economy.
The design of the UAE Pavilion was developed by Santiago Calatrava, inspired by a falcon in flight, and will represent UAE vision and ambitious for the future, to the 25 million visitors and participants from over 180 nations who are expected to visit the EXPO. 
Al Hashimi, UAE Minister of State and director for the EXPO said that "The pavilion will be one of the Expo´s greatest icons, and it will become an important cornerstone in our site and will have a legacy plan that will reflect our hopes and ambitions for the many years to come."
In this project Effisus Vapour FR Class A2 system was used to prevent the condensation risk, improving the airtightness and consequently the energy efficiency of the building, applying an A1 Vapour FR membrane, and Effisus 2Bond DS as an accessory. Effisus Stopper was used as a leakage sealing solution.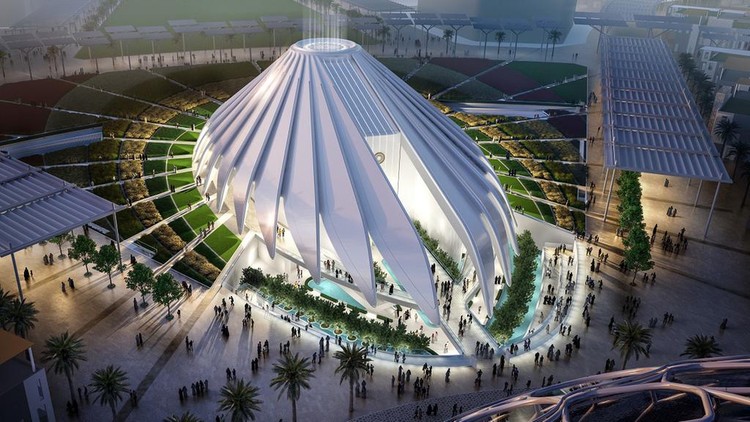 Courtesy of Santiago Calatrava LLC