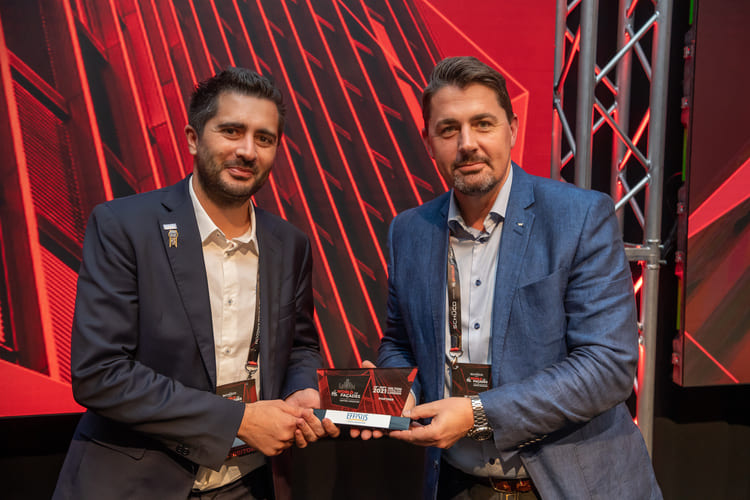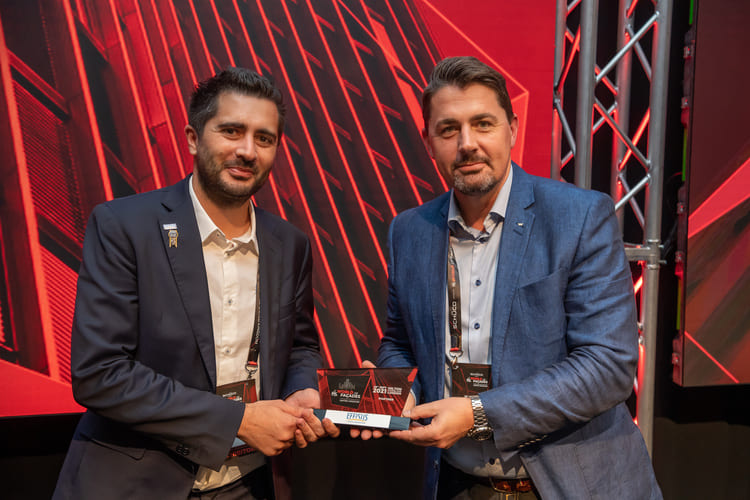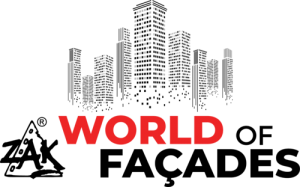 It has been a wonderful year for Effisus! 
Last month, on September 30th, Effisus had the pleasure and privilege of participating in ZAK World of Façades, an event at London's Hilton Park Lane.
Zak World of Façades is a series of International Conferences on the subject of Façade Design & Engineering.
Miguel Silva, our technical director, was the Effisus delegate for this edition of the event, where he addressed the topic: Futureproofing Your Projects – A1 Fire Rated Membranes.
In the presentation we focused on our innovative Fire Rated Solutions, Breather and AVCL Membranes and Systems. Effisus FR Envelope is a complete system, fully tested and approved since 2011, which covers 100% of UK façade applications.
We believe it is imperative that the construction industry and façade community develop non-combustible (or limited combustibility) solutions for entire façades, thus protecting both real estate property and human lives. Unfortunately, fire incidents occur repeatedly across Europe and all over the world and, in the end, this issue is one of employee and employer liability, both individually and collectively.
A1 Fire Performance – FR Envelope System (External + Internal)
The Effisus range includes Class A1 fire rated and non-combustible membranes, which boast the highest fire classification in accordance with standard EN 13501-1 as well as complete tested and approved systems, which include all the necessary accessories for end user application.
All our Fire Rated solutions are fully tested and approved by the relevant body for each market, such as BBA, BTTG, among others.
The major advantage of Effisus FR Envelope Systems is their compatibility and simplicity of use – both systems are compatible with each other, have similar application methods and use the same sealing accessories. This innovation eliminates the element of human error and provides greater efficiency and overall quality in the end product.
Another major advantage of Effisus solutions is the fact that a contractor will have just one facade weatherproofing system supplier with a single weatherproofing design throughout their entire project. This will make a significant impact on a company's procurement, logistics and finance costs. Not only this, but Effisus also provides on-site training and supervision, as well as a single façade weatherproofing warranty: crucial in ensuring that end users benefit from the optimum future proofing solution.
At the ZAK London event, we also had the pleasure of announcing that we are now BBA approved for our Effisus Vapour FR System.
This certification ensures that this system is fully integrated, tested and approved, guaranteeing confidence in quality control and waterproofing design and providing a future proof solution for any project. Not only do we supply the membranes, but the full package of membranes with all the approved components included!
We can safely attest to the efficacy of our solutions as a result of the ongoing and in-depth feedback that we receive from our clients, affording us the complete confidence to state that our installed solutions are entirely workable for the end user. Effisus' portfolio has numerous successfully concluded and presently ongoing projects using A1 membranes and A2 systems in the UK, which clearly demonstrate the reliability of our products.
These achievements confirm the professionalism of the standard of our work, and show that trusting in Effisus solutions means investing in the future and in optimum levels of safety for a building's end users.
If you missed our appearance at ZAK London and would like to see the presentation or receive further information on our products, please see the video below.
If you want to receive more information about Effisus services or products, please subscribe our Newsletter.