Effisus Sealexpand XTRA
Facade joint sealing solution
The Effisus Sealexpand XTRA tapes are the efficient and sustainable solution, for permanent sealing facade joints.
The Effisus Sealexpand XTRA Tapes ensure:
Protection against rainwater
Thermal insulation
Acoustic insulation
Works as a single seal element. No need of additional coatings or sealants.
With an excellent expandability and permanent elasticity, absorbs joint movements that occur during the different phases of the building's  life expectancy.
They are resistant to UV radiation and the direct action of rainwater. Tested and approved in environments with pressures of up to 1000Pa (equivalent to a wind force 11 – Violent Storm), providing the ideal solution for sealing joints in new construction or rehabilitation.
Why should you choose Effisus Sealexpand XTRA? 
Efficiency
"Cutting Edge Technology"
Permanent protection against rain water and dust
Thermal and acoustic insulation
Promotes energy efficiency of the building
Permanently elastic, with permanent movement absorption capacity
Permeable to vapor diffusion
Excellent expandability capacity
Resistant to UV's
Ongoing technical support
Non-standard dimensions available upon request
Sustainability
Superior longevity
High impact on the longevity of the building
Promotes indoor air quality and health of users
No maintenance required
No chemicals accessories needed during application
No solvents
Effisus Sealexpand XTRA – Facade joint sealing solution
Product Variants
Effisus Sealexpand XTRA 450 – Sealing joints from rainwater with pressures up to 450Pa
Effisus Sealexpand Inside – Indoor applications. Thermal and acoustic insulation, also sealing against dust and waste.
Effisus Sealexpand XTRA 600 – Sealing joints from rainwater with pressures up to 600Pa. Suitable for joints in buildings with a height of up to 100m.
Effisus Sealexpand Braze+ –  Fireprotection
Effisus Sealexpand Block-Vap – Triple sealing level

Sealing rainwater up to 1000PA
Thermal and acoustic insulation
Sealed interior to water vapor (including vapor barrier)

Effisus Sealexpand Block-Vap Control – Sealexpand-Vap Block, with controlling expansion feature
Prefabricated construction in concrete or other materials
Perimeter sealing of frames (windows/doors)
Skylights
Cladding panels
Curtain walls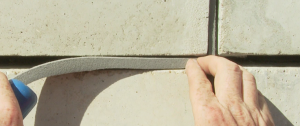 Projects with Effisus Sealexpand XTRA