Effisus Ecofacade Pre-fab Corners
Pre-fabricated corners for facade corners waterproofing
Effisus Ecofacade Pre-fab Corners are the ultimate supplement for a fast and error-free Effisus Ecofacade system installation.
When waterproofing facade connections, corners are the hardest points to seal, due to the need of cutting the waterproofing membranes, creating overlaps and use of sealants. Effisus Pre-fab Corners are custom-made to the needs of each situation, which not only enormously increases speed of application, but also improves the whole system's efficiency. Through this, the most vulnerable areas are transformed into the safest ones.
Why should you choose Effisus Pre-fab Corners?
Efficiency
Fully customizable dimensions and configurations
Resistant to UVs and ozone
Service temperatures from -30ºC e +140ºC
Permanently elastic
Elongation of up to 300%
Both thermal and structural vibration resistance
Variants for internal and external application
Very low probability of human error during application
No waiting time between application and the solution's peak performance
Sustainability
Expected durability of 50 years
High impact on the longevity of the building
Reduced maintenance requirements
Recyclable materials
Reduction of wastes by customizing solutions
Inspection-friendly
Effisus Ecofacade Pre-fab Corners – Pre-fabricated corners for facade corners waterproofing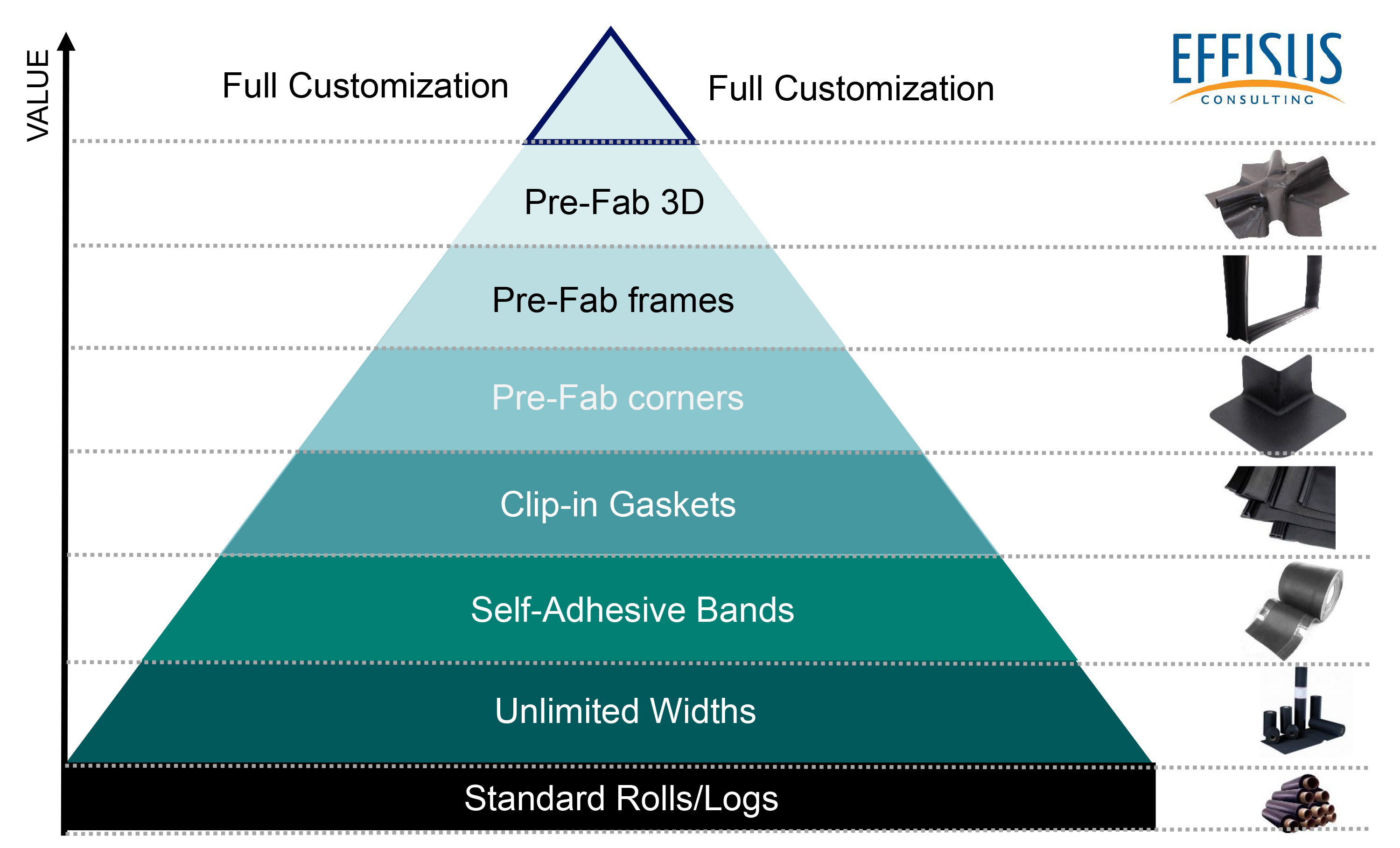 Interfaces in ventilated facades
Interfaces in curtain walls
Interfaces in pre-fabricated facades
Predictability – Less human error, more productivity, high quality.
Robust – High life-expectancy, 100% waterproof and UV resistant. Vapour and airtight.
Universal – Customizable dimensions and configurations.
Energy Efficiency – Improves the air quality of building interior, durability of all the facade components and minimize the condensation risk.
System Envelope – Full complete facade weatherproofing system with Effisus Breathers, Effisus VCL's and Effisus accessories.
The whole system is certified by a Third Party – Cahier des Charges by Socotec