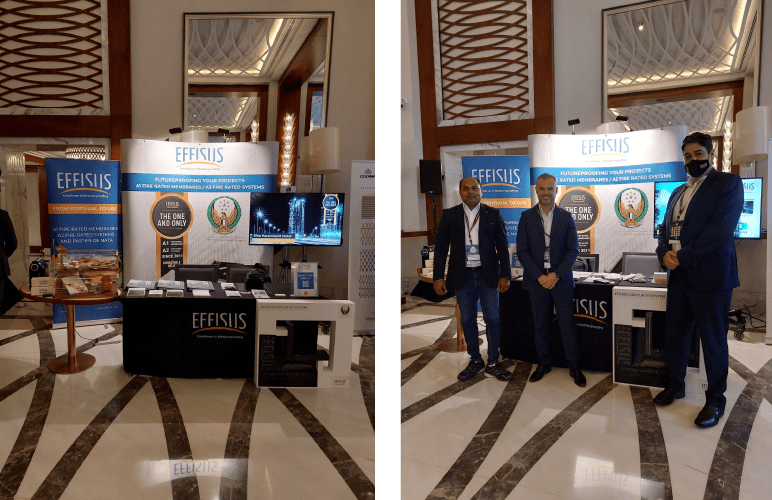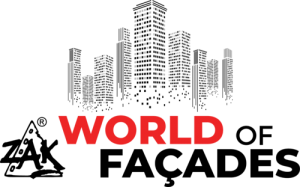 2022 continues at full steam!
March 9th last, Effisus had the pleasure of taking part in another edition of ZAK – World of Façades. This 85th edition of the event took place at the Hilton Al Habtoor City Hotel in Dubai.
Once again, the event was the perfect stage to showcase our innovative and sustainable solutions for the building façade construction industry, as well as to address the challenges faced today by architects, façade specialists and builders.
Effisus' participation in such an event makes perfect sense, given the opportunity provided to shine the spotlight on our fire-rated façade systems and everything that sets us apart in the market.
And it was certainly a day full of big news.
Effisus Pre-Fab TrueSeal was also a roaring success!
In the modern construction market, building façades are getting more and more complex, which is why it is crucial to have solutions capable of satisfying their needs. Here at Effisus, every minute detail of every project is considered hence our wide range of pre-fabricated solutions tailored to the needs of each individual project.
Effisus Pre-Fab TrueSeal is a bespoke solution for sealing those tricky 3D façade details which come into play with a complex architectural façade design, and where the standard market solutions just won't cut it. An EPDM Membrane, Pre-Fab TrueSeal is 100% waterproof and fully customized to every requirement of the project.
But the amazing news doesn't stop there!
With our exclusive "From Portugal to UAE" booth, Effisus provided allcomers to our stand with a memorably sweet taste of Portugal.
To reflect the Portuguese excellence of our Class A1 fire rated membranes, as well as our Class A2 fire rated systems (membranes and accessories), we offered all our visitors an unforgettable taste of Portugal – the world-famous "Pastéis de Nata" and the delicious aromas of Delta coffee.
As you can imagine, this experience of traditional Portuguese hospitality was a runaway success!