Effisus Ecofacade P-Fix
Facade connections waterproofing solution with fast-connect gaskets
Effisus Ecofacade P-Fix is the innovative productivity-boosting solution for waterproofing facade elements' connections.
The system's efficiency and added-value are  guaranteed, not only due to its service temperatures or durability, but especially due to its fast-connect vulcanized gaskets. These can be customised to fit any framework, thus providing an unprecedented speed and ease of application, in junction with unrivalled protection and durability.
The system protects buildings' facade connections from the deteriorating effects of atmospheric agents, and is practically, both waste and error free, during installation. At the same time it maximizes energy efficiency, improves acoustics, and appreciates buildings' value. Finally, the system has an unbeatable productivity during installation and performance during its service life, since as, for example one can un-clip the membrane's gasket for maintenance and inspection.
Why should you choose Effisus Ecofacade P-Fix?
Efficiency
Complete and integrated System
"Cutting Edge Technology"
100% impermeable membranes, resistant to UV and ozone's
High elongation capabilities : absorbs the building movements from thermal or structural origin
Enhances thermal and acoustics efficiency of the building
Possible full customization of the solution to the project typology
Very low probability of human error during application
No waiting time between application and the solution's peak performance
Sustainability
Expected durability of 50 years
High impact on the longevity of the building
Promotes indoor air quality and health of users
Reduced maintenance requirements
Recyclable Membranes
Solvent less Accessories
Quick-installation option that requires no tapes or adhesives
Reduction of wastes due to absence of adhesives
Inspection-friendly
Effisus Ecofacade P-Fix – Facade connections waterproofing solution with fast-connect gaskets
Certified and approved by the world's most recognized certification offices.
Available Socotec's Cahier de Charges.
Total customization: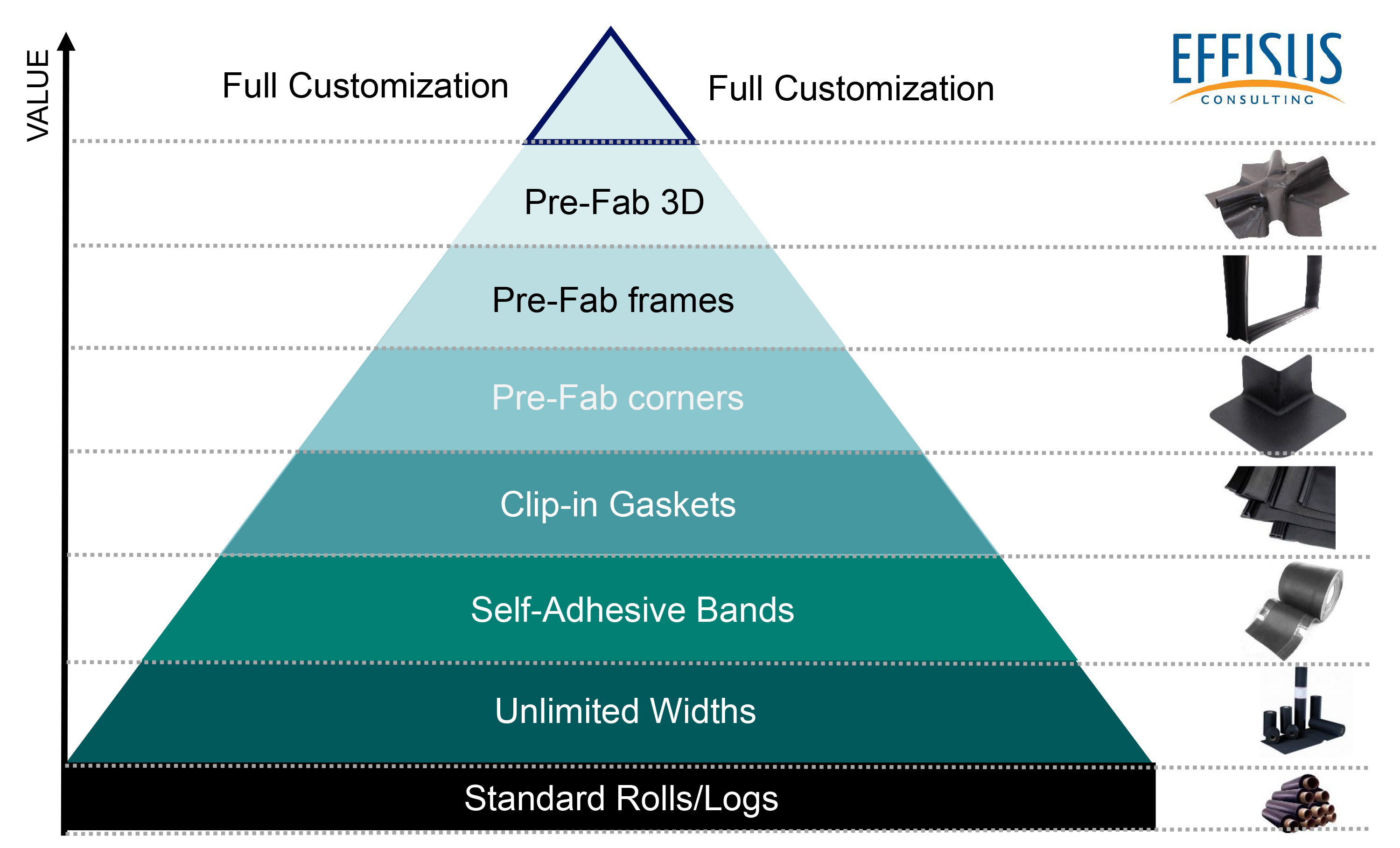 Projects with Effisus Ecofacade P-Fix
Thames Valley Science Park