Effisus Bonding KFP Adhesive
UV resistant adhesive for Effisus Ecofacade Membranes
Effisus Bonding KFP Adhesive is the Effisus Ecofacade System's adhesive with UV resistance.
Brings together on a single adhesive exceptional properties of adhesiveness, waterproofing and UV resistance, allowing total freedom of work.
With exceptional bonding strength it is especially suitable for rough, uneven surfaces. Waterproofing and UV resistant, with the Effisus Bonding KFP Adhesive no additional sealing materials are required.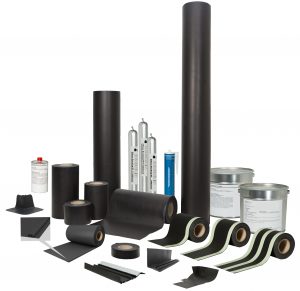 Effisus Bonding KFP Adhesive – UV resistant adhesive for Effisus Ecofacade Membranes
Effisus Bonding KFP Adhesive:
All advantages on a single product:

Adhesive
Waterproofing
UV resistant

Exceptional bonding strength
Suitable for rough, uneven surfaces
Superb ageing resistance
Permanently flexible
Bonding to concrete
Bonding to metal
Bonding operations with low temperatures
Bonding on moist surfaces
Bonding of Effisus Ecofacade Membranes overlapping joints
Powerful – Superior bonding strength, waterproofing and UV resistant
Resistant – Resistant to movements, thermal variations and contact with moisture
Universal – Compatible to all conventional building surfaces
Flexible – Complies with the different installation requirements
Easy to install – With adhesive gun or spatula