Nowadays facades buildings projects become more and more demanding and are constantly pushing the boundaries. Currently the façade design is challenged to deliver unique aesthetic façade (curved, twisted, transparent, etc.), energy efficient to fit into an inflexible budget/schedule. Most of the cases this is a high challenge!
Therefore a clear and efficient communication becomes mandatory through all the design stages and fabrication process, between all the parties (Architect, Facade Consultant, Producer, Facade Applicator and End Users) and through all the project phases (Conceptual, Preliminary, Detail Design, Tender, Testing, Fabrication, Installation and Maintenance).
Also full domain of all expertise areas is almost impossible!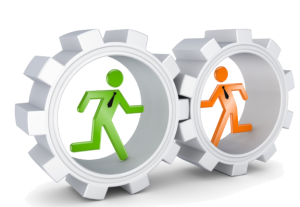 Take into consideration the above complexity, partner relationship increases the efficiency to find the better solution!
What is a real Partnership?
Nowadays is difficult to define Partnership and what the guidelines are. In our opinion Partnership in weatherproofing thematic means a lot but essentially is based in a simple concept defined below:
We need to bring an added value offer so we make true our partner desire!
Based on our experience as a weatherproofing specialist, partnership is a key factor to support façade buildings projects and find the solution for a giant puzzle of different, individual components and materials part of a building!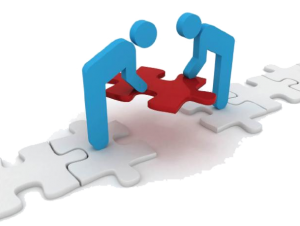 Project Constraints:
Architectural Design;
Façade Design Requirements;
Climate Loads: Solar Light/ Water/Air/Moisture;
Application and Fabrication Process;
Project Schedule;
Site Conditions;
Experience Factors;
Project Weather Conditions;
Transportation Logistics;
Government & Local building Regulations
What are the advantages of a real Partnership?
Easily enable both parties to overcome the project constraints and built an added value solution on each project/situation. In addition to this, below are highlighted the main advantages based on EFFISUS practice:
Service Quality;
Continuous Support – Concept design until life span of product;
Availability – Everything at everywhere, whenever is required;
Non-Standard solutions never considered before;
Mutual knowledge and awareness of partner company skills/defects potentiate the proposal/solution efficiency;
Timeless;
Competiveness;
Innovation;
Finance.
Another fact that is a must in Partnership relations is when a partner has a critical problem episode and the other partner instantly predispose to solve the episode in contrast of moving away from the responsibility.
"People don´t care how much you know until they know how much you care"
Theodore Roosevelt
Below a graphic that shows a good example of a partnership at weatherproofing thematic: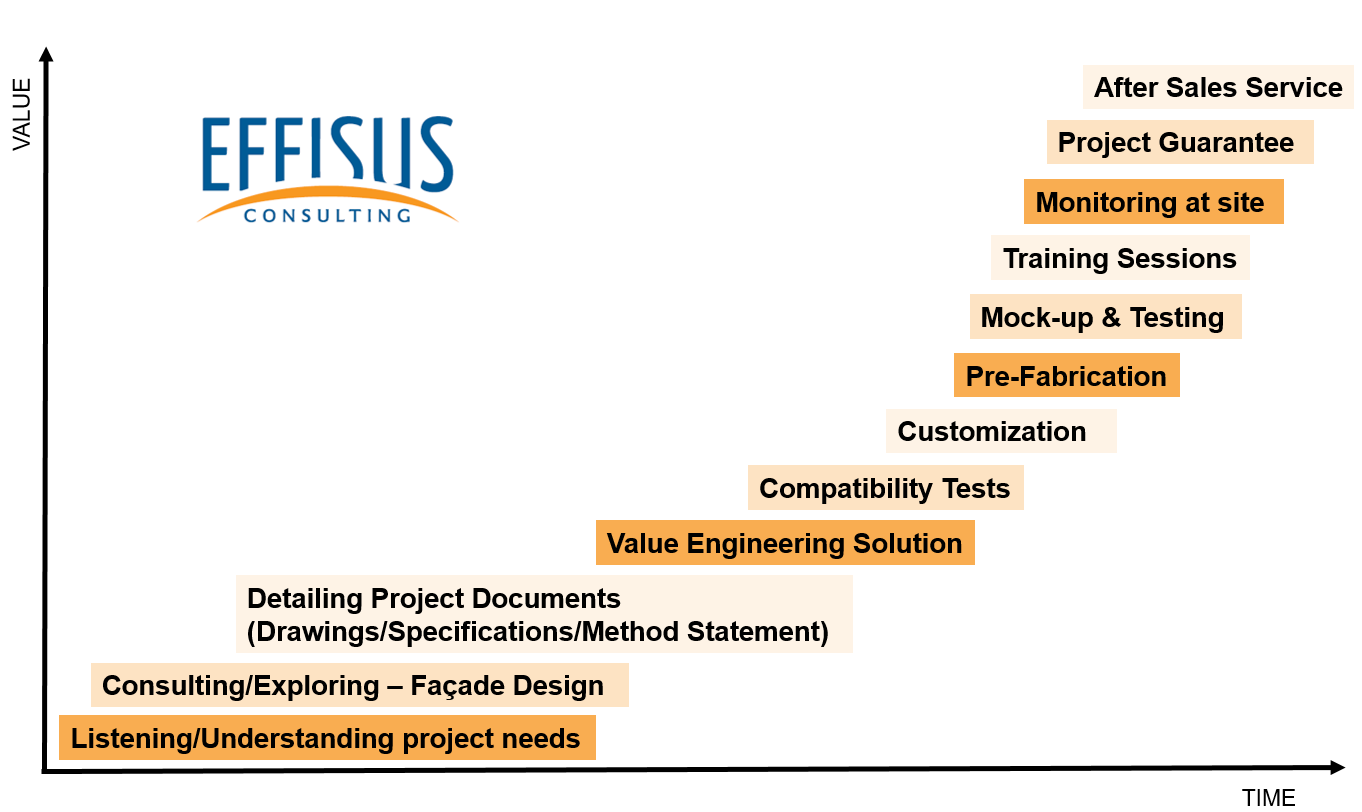 Based on above is possible to assess that, as much as, the both parties are involved and have more interactions during the project time (axis X) the project design/solution is valued (axis Y).
In conclusion is clear the high benefits of a Partnership and the importance of each partner role in all the project phases in order to achieve Excellence practice on Facade Weatherproof thematic at each project.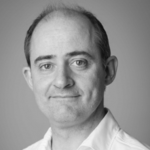 Mr. Ignacio Fernandez
ARUP Associate Director | Façade Design & Technology Specialist
"Achieving real partnership in design and construction projects is the Holy Grail of our practice. As Architects, Engineers, Suppliers and Contractors, we are all sitting a round table of knowledge, experience and responsibility. We are all expected to play a role, say our word and listen to the others. When one of the parties tries to skip its responsibility, or hide away from the problems (consciously or not), the balance is destroyed and the result is much poorer.
The real client of the facades is the end user. Insufficient water and air tightness is a clear fail that does not go unnoticed, and it affects everyone involved in the process. The best way to avoid issues with permeability in facades is to have good partners, actively listen to them, and learn on every project. The right outcome is usually a combination of three values: a good design of details and interfaces, select the right materials (properly tested in advance), and think on buildability before installation starts.
Let's face it: water always finds a way when the solution is not good enough…"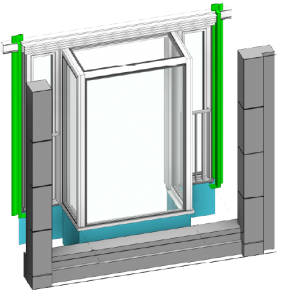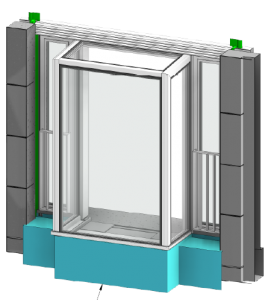 Primarily, it was listened the client needs (1) in conjunction with the project constraints. All the project phases are important but this was crucial to characterize the project for further technical study & assessment.
Therefore it was collected the below inputs from client:
a) Necessity to find a solution to seal the precast pre-fabricated façade;
b) Multiple types and dimensions for precast panels & windows;
c) Project quantity;
d) Pre-Fabricated solution is mandatory since the application at site has limited access with high impact on costs & assembly methodology;
e) Minimal structural movements are expected on windows interfaces;
f) Minimal movements are expected during the lorry transportation;
g) Project schedule.
Take into consideration the above it was studied in detail how, where and how much the dimensions varies in all the windows schemes. In parallel in was started the draft of some solutions options and shared with client for further discussion (2).
The general concept was accepted by client and some inputs were added on preliminary design. In sequence of this interactions between the both design teams Effisus/Client it was achieved the basis for the next step: detail design (3)
It was approved a solution of Pre-fabricated Ecofacade individual pieces made specifically for the project with customized shape and dimensions. This pieces were assembled and combined as per windows type at client facilities. In combination with above it was held several meetings with the Architect/Developer to participate and to be aligned on solution approved.
Consequently it was developed the detailed design (3) for the entire weatherproofing solution. It was identified that the solution shape for upper/bottom corners were in all the windows types the same. However for windows bottom central part (precast sill) it was completely different as there were several different shapes and dimensions. The solution found was to cut/split the central part by pieces and so was possible to achieve different combinations and arrangements.
This solution was the key for entire project!
Below a project detail design excerpt from window bottom for a specific window type. It was made detail drawings per each windows type in order to all the parties involved understand the installation methodology.
The detail design was discussed and approved in general. The next phase was to do a full scale mock up tes (4) to validate the weatherproofing solution. Consequently the tests were done and passed successfully.
The next phase was project planning (5) and compatibilization of the Effisus/Client production to project programme.
Overcame the above it was started the production Effisus/Client (6). In parallel specialized teams were engaged by client for Effisus technical training (7). This phase was also very important. It was crucial that the installation team knew and understood in detail the solution, the feasibility and the goals to be achieved!
If not, all the previous added value solutions and considerations were not put in practice and consequently the client would pay a higher cost without any of the benefits designed.
On the next phase and based on a project schedule agreed the Effisus products were delivered by batches.
Below its described a small example of partnership excerpt from the project. It was identified on technical training that the pre-fabricated pieces identification and relation with the windows typology was difficult and critical to the team installation since the project has 10 windows types, plenty of combinations and consequently different pre-fabricated pieces per window scheme. Therefore it was developed a logistic plan to facilitate the above.
Each windows type was packaged in 1 carton box clearly identified the typology, composition and it was also created a color per window type. For instance, if the client production is to assembly 20 windows type A (green) and 10 windows type B (blue), easily it was collected and distributed 20 green box an 10 blue box.
The next phase was monitoring the application (7; 8) at workshop, precast facilities and site assembly, so when necessary it was made some corrective actions in order to guarantee an upper final quality.
This was the final stage and was also elementary to deliver to the End Users a project that remains in perfect conditions in accordance with the life span designed.
This practical case clearly shows what is a Partnership and the added value achieved to each façade weatherproofing project challenge.
"It's about consciously and subconsciously shaping in the client's mind what your role is, how you see your roles together and what you can bring that could add value"
Wright, N. (2012) – The Partnership Business