Effisus Cobra
Penetration and connection sealing solution for metal roofs
The Effisus Cobra Solution is the efficient and sustainable solution for permanent sealing of metal roof penetrations and connections.
The Effisus Cobra Membrane combines its EPDM composition to two aluminum strands incorporated and ribbed on both edges.
The great EPDM elongation capacity combined with the capacity of deformation and memory of the ribbed aluminum strands ensures that Effisus Cobra is the solution to seal penetrations in virtually any type of metal roof.
By following-up the straight surfaces as well the corrugated metal roof profiles, Effisus COBRA solves the hard problem of sealing connections and penetrations in such demanding situations.
Why should you choose Effisus Cobra?
Efficiency
Complete and integrated solution
100% waterproof
Excellent resistance to UV's and ozone
Fast and easy to install
Resistant to extreme temperature variations
High elasticity – absorbs expansion and structural vibrations
Adaptable to the requirements of each project
Technical support from project to construction
Sustainability
Great longevity
No maintenance required
Without plasticizers, chlorine or halogens
Recyclable materials
Adhesive without solvents
Effisus Cobra – Penetration and connection sealing solution for metal roofs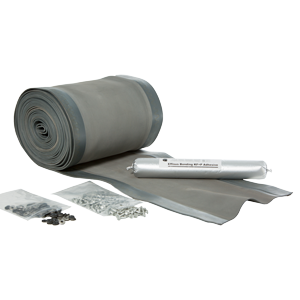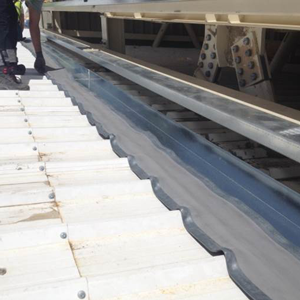 Solution components
Effisus Cobra Membrane – EPDM Effisus Cobra membrane, with two aluminum strands incorporated and ribbed on both edges.
Bonding KF+P – Waterproof adhesive paste with exceptional adhesion properties . UV resistant and solvent-free.
Effisus Fix AZ Screws – Screws with EPDM washer, 100% leak-proof. Used for fastening the Effisus Cobra  to the roof.
1. Parapets
2. Facades
3. Roof Penetrations
4. Skylights
5. Ducts
6. Ridges
7. Roof valleys