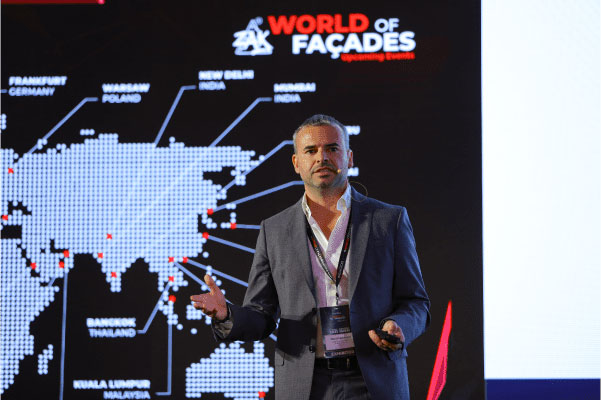 This year Effisus participate in the international event "ZAK: World of Façade", that took place in Dubai, where we addressed the topic: Fire Safety in Facades with A2 Fire Rated Membranes. 
During our presentation we explained the importance of fire protection and non-cumbustible materials, due to the fire buildings incidents that have been ocurring not only in the Middle East, but also in Europe. 
For these particular issues Effisus can offer the best solutions because our membranes are now certificated as A1 Fire Rated Membranes, and our systems (including all required accessories) are certificated as A2 Fire Rated Systems, with both of them approved and certificated by Dubai Civil Defense, and many other institutions.  
We also pointed the fact that in the Middle East region, we must only apply Vapour tight membranes or systems otherwise the moisture will enter the façade material, preventing the insulation to perform, compromising not only all the façade elements but also the energy efficiency and value of the building. 
In order to fullfill all the project specifications and needs, Effisus provides to our clients and partners a close technical support team by making job site visits, consulting and detailing services. 
If you want to see or have more information about our ZAK presence, please see the video bellow. 
If you want to receive more information about Effisus services or products, please subscribe our Newsletter.